Backup your data
Open Akebi, tap the '⋮' button and then press 'Options':

Tap 'General options':

Tap 'Backups':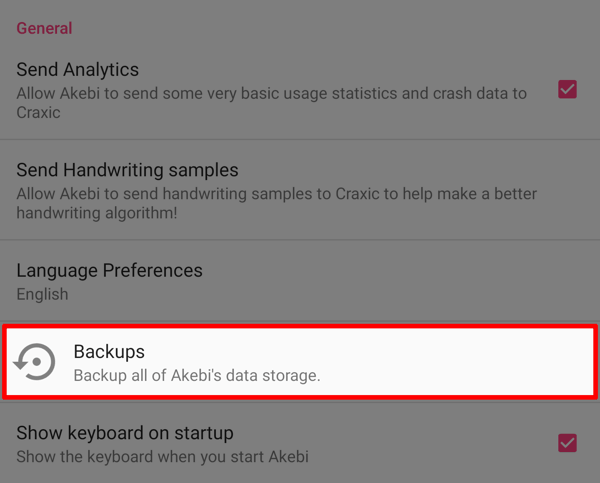 Tap 'Create Backup':
At this point, Akebi will ask you to select a location to place the backup. You can pick anywhere on your device. Once you select a location, you should see a message appear for a short time:
That's it! All your data is now backed up at that location.